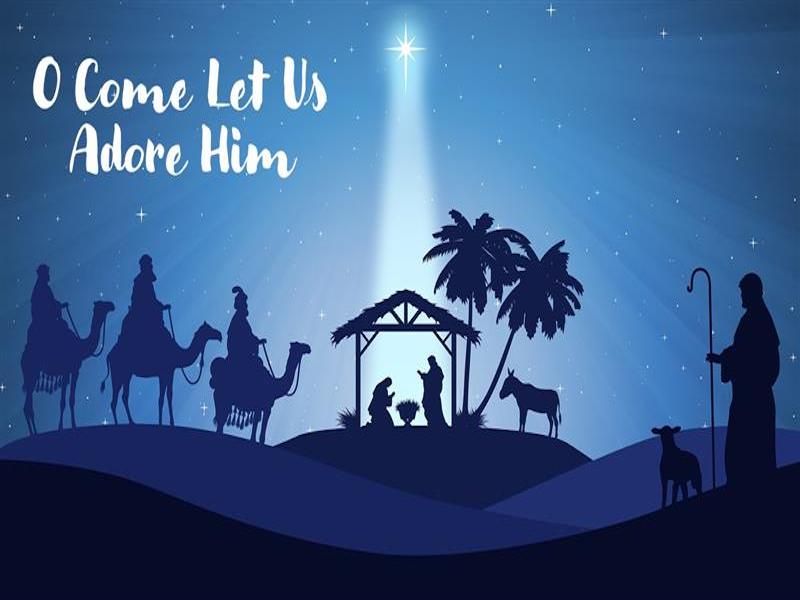 This Advent and Christmas we invite you to join us as we reflect on the people who were part of the birth of Jesus. As we build the manger we will hear the stories of Mary, Joseph, the shepherds and angels, Jesus, and the Kings and find our own place in this story as worship God in a manger. O Come, let us adore him.
Christ the King Sunday 11/21/28
 Sermon Reflections
Yesterday we celebrated Christ the King Sunday and reflected together on Revelation 1:4-8. Pastor Toni Ruth reminded us that, "To say that Christ is King is to say that he has authority and rule over all other kingdoms and powers. To claim him as OUR King, or LORD, is to say that all our life – what we say, do, think – is subject to his rule, authority, and power.
Take a moment to reflect on this question from your baptismal vow.
Do you accept Jesus Christ as your Savior,
put your whole trust in his grace,
and promise to serve him as your Lord
in union with the church which Christ has opened
to all ages, nations and races?
How have you fallen victim to the temptation to think of this as multiple choice? In what way does the call to serve Christ as Lord make you uncomfortable in your life? What would it mean for you to commit or recommit to serving Jesus as the Lord of your life? How might it change your relationship with God, yourself, and others? How might it change how you view others that seem very different from you but who have made the same vow as you to serve Christ as Lord?
Take some time in prayer this week to give thanks for the kingdom of God and the reign of Christ. Pray for God to help you live more faithful to your baptismal covenant. Ask the Lord to help you see how his kingdom is freedom and life and invite the Lord to renew your call to serve His kingdom.