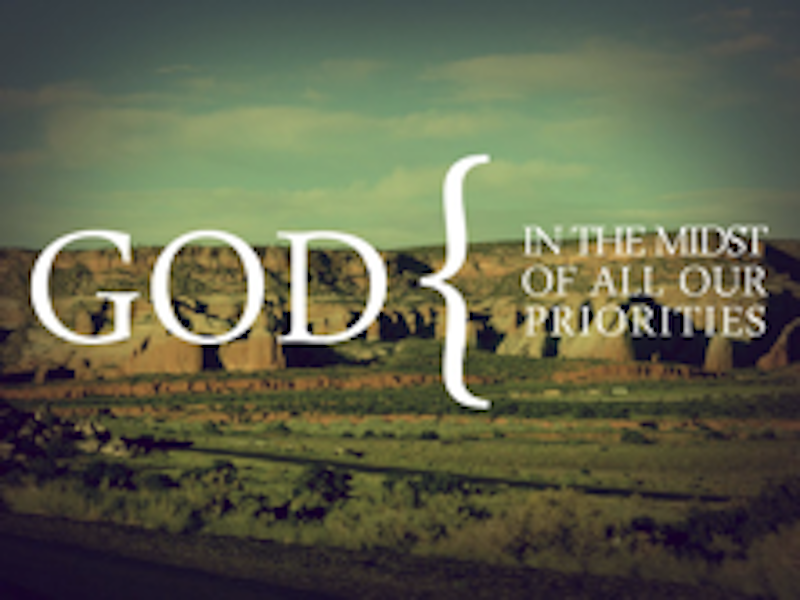 You know who some of my most favorite people are? They are people who take a week off from work and sometimes their families and then go on a week-long mission trip with a bunch of teenagers! They are folks that are NOT vacationing! They work incredibly hard on the projects they are assigned. They manage the teens, doing their best to keep them safe and from not getting into too much trouble. They become their guides, friends and mentors, even if just for a week. They go all in!! They are amazing!
The main reason I see them as amazing is not because it makes the trip easier for me, the leader, but because they live in to what they believe God is calling them to do, and they make it a priority. They set an example for our young people about what is really important, not the mission trip, but the putting of God first! Over my tenure as a youth pastor I have always been amazed at the professionals who give a week of their hard-earned vacation time to be able to provide life impacting opportunities for young people.
I have another friend who is a dentist. His calling is not so much to work with teens, but uses his gifts and talents to serve dental needs of people in the third world. He will take two weeks off from his very successful practice to travel to South America and spend countless hours helping people who would not get any kind of dental service, and well as hours in teaching families about how to care for their teeth. I have that a time or two he has taken some of his staff with him and has paid their way.
There is another lady I knew from a previous church that was a true prayer warrior. She was truly amazing. You had to be careful about what you asked her to pray for because something was going to happen! It might not have been what you were expecting, but God seemed to be really present when she prayed!
I share these things because after a phone call from a youth pastor friend of mine who reminded me of what should be really important in all our lives as Christians, our priorities. God truly wants us to put Him first, and we all know that, but few strive to live it. In this culture it seems like our priorities are everything but God. It is easy to see. Ask yourself where do you spend the bulk of your time and money? Do you think about what God wants from you when making decisions, especially ones about attending church events and meetings when something else happens at the same time? Do you ever consider what you might be missing out on when God is not the priority for your life? God is amazing! When we put Him as the focus and priority in our lives the journey becomes incredible and life full of so much grace and love. It is not always easy, I know, I have been struggling with this for about 45 years now. I do know when my life revolves around God, it is so much greater than when it revolves around Richard, especially in the tough times.
Matthew 22: 37 Jesus replied, "'You must love the Lord your God with all your heart, all your soul, and all your mind.'[e] 38 This is the first and greatest commandment. NLT
Pastor Richard