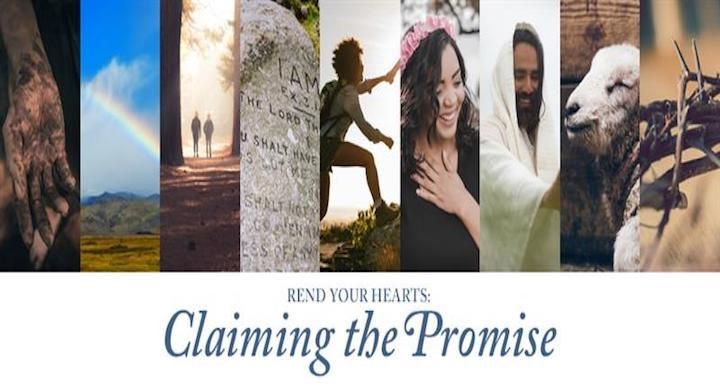 Ash Wednesday, February 17, 2021
This year Ash Wednesday will look a little different than normal. We are preparing a worship service that will be made available on Facebook and YouTube by 6am on Ash Wednesday morning. We invite you to carve out 30 minutes in your day, anytime that works best for you alone or you with your family, to worship as you begin the Lenten Season.
In lieu of finding a way to get ashes to everyone, we are going back to the very beginning and remembering that that call of Ash Wednesday is to remember that you are mortal, created by God from the dirt of the earth and to dirt we will all return one day. We are creatures, not God, and as such we are prone to sin and frailty. This year we remember by inviting you to bring some dirt from around your own home into your worship on Ash Wednesday to mark yourself with the sign of the cross and remember.
Join us as we seek to begin a holy Lent rending our hearts and remembering the covenant God has made with us.
Prayer Labyrinth at HUMC
February 15th-20th  
The Adult Education and Formation team has arranged to borrow a Prayer Labyrinth to provide an opportunity for you to come and have quite prayer and reflection as you begin this Lenten season of fasting and prayer.  We ask that you sign up HERE for a 30-minute time slot to come and pray.  The Labyrinth will be set up in the Fellowship Hall.  The new entry doors into the Fellowship Hall (facing Hwy 49) will be unlocked for you to come and pray.  
In person worship resumes
We will resume in person worship in the Sanctuary on February 21st. There will still be only ONE service at 10 that will be both live streamed and in person. You are asked to register online HERE as the service will be capped at 25 (or call the church office 704-455-2311). Masks and physical distancing are required for the congregation. Be advised that worship leaders will not be masked during the service.
Lent Small Group Opportunities
Lenten Study – 

Rend your Hearts: Claiming the Promise

Lent is a time of spiritual preparation, getting our house in order so that we are ready to embrace the resurrected Christ at Easter. Our series this Lent invites us to prepare by addressing what needs to change in us and remembering God's promise to us. We need both in this challenging year. Join one of our small groups that will reflect together each week on the lesson from that Sunday.

The Adult Education and Formation Team is planning for a slow and safe return to small group gatherings in our new facility. We hope this will meet the longing for connection while still being mindful of Covid 19 safety precautions. Mask and distancing will be required for these small groups as they are indoors. Groups capped at 10 to begin per state mandate, we will increase as we are able
Week of February 21st – Week of March 28th  
4 Options to engage (3 in person and 1 online) Please register by clicking on the group you wish to attend.
The Sunday morning groups will have to option of gathering in one of our new spaces at 10am to watch live stream worship together and then have time discussion after the live stream. Those what prefer to watch at home and then join in person discussion can arrive at 11.  
Wednesday, 7:30 online (no cap but please register) 
Led by Karrie Hill
https://us02web.zoom.us/j/85337035116
Meeting ID: 853 3703 5116