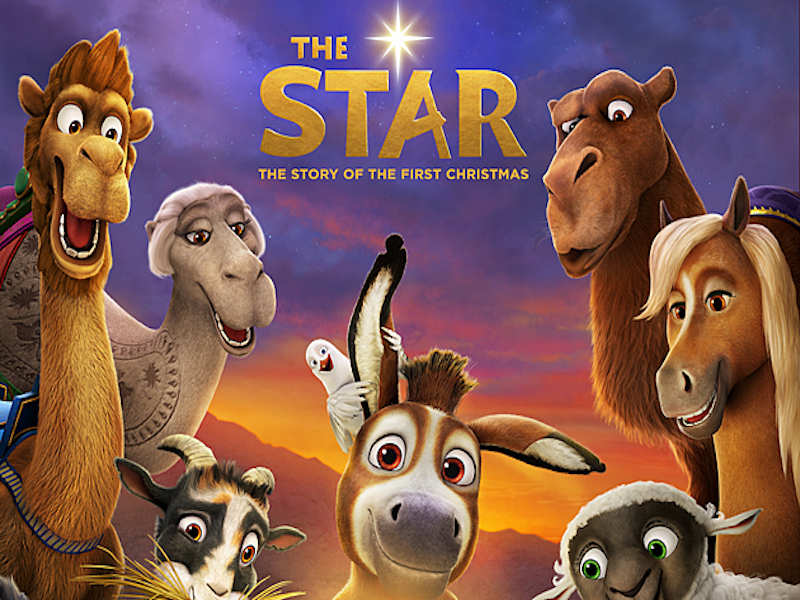 Charming and funny, the animated film "The Star" views the story of Jesus' birth through the eyes of the animals. With quick wit while holding strong to the Biblical storyline, discover new insights to the
courage behind the characters.
Bring  your kids and your kids friends to Harrisburg United Methodist on Nov.  26th, 5 pm. The Popcorn will be ready, and lemonade too.  Bring a blanket or pillow to curl up on the floor (or a chair), as we all join together to begin the journey to Christmas.