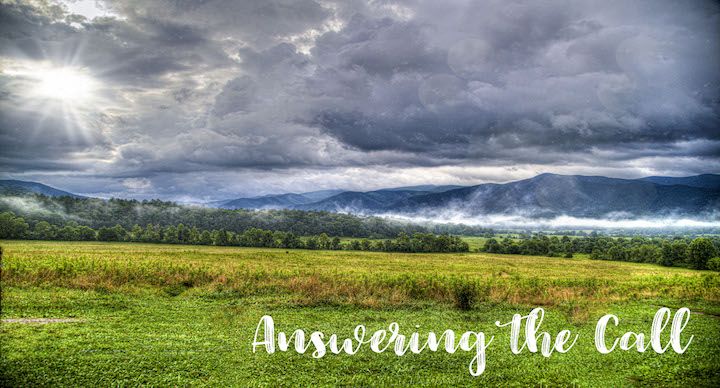 God Can Use You Right Where You Are!
For those of you who know me, you know that I like playing video games. I always have. I remember dad bringing home the very first game machine that connected to our tv. It was the infamous Pong game system. I thought it was the coolest thing ever and I was the first kid that I knew of to have one. So of course my buddies were always over and we spent hours hitting that little ball back and forth, back and forth, and back and forth.
Soon after that video games and systems were coming on the market and my buddies would always have the latest system and the coolest games. And yes, this was all before the internet! Ever since those days back in the late 70's I have always had some kind of video gaming system. I still play pretty regular even today.
A few years ago, my roommate, my kid, and I were playing Minecraft and some other games with people we met online and got to know them pretty well by playing games together. One of our regular internet kids we met and played often with was Nick. I knew Nick was around the same age as my son, around 14 years old or so at the time. Nick was a lot of fun, but I thought the kid had a limited vocabulary because most of his language was what I call "non-youth-group words." The kid could make a pirate blush! He even knew that I was clergy, but that didn't seem to help him use other descriptive words!
One day we were playing online and Nick joined us. We knew immediately that something was wrong. His tone was off, he sounded down, and he wasn't his usual foul-mouthed self. So, me being me, I asked him what was wrong, and he told me that the day before his older brother committed suicide. Well in about the span of two seconds of silence, I felt God telling me that I had to respond to this kid, that I had never met in person, in a real and personal way. So I asked him where he lived and for his phone number so I could call his parents. He told me he lived in Virginia and I knew that was close enough for me to go visit.
I talked to my son, and told him that we had to go see Nick, and he was all in. Then I called Nick's parents, who were still in shock, and told them who I was and what I did for a living. I asked them if it was possible that my son and I could come up for a visit later in the week. To my surprise they granted me permission to come and gave me their house address. Two days later, we were on our way to Virginia. I had no clue as to what I was going to say to this grieving family, or even what I was going to say or do with Nick once we arrived. I was just prepared to listen to their pain and try to let them know they were not alone and they were loved, even though they were complete strangers to me.
We made it to their home in Virginia. They invited us in and welcomed us as dear friends, though we had never met. We listened as they expressed their grief over the loss of their son. We were shown their home and Nick's brother's bedroom where they said he rarely left. I knew this was a way of them sharing a precious family moment, while at the same time trying to introduce us to their eldest son. Later that day they allowed me and my son to take Nick and one of his friends out to lunch, and of course we went to a videogame store to browse the shelves. Since it was gaming that brought us together, a visit to GameStop seemed appropriate and almost sacred. We eventually returned Nick to his home and said our good-byes, and we got back to Charlotte later that evening.
Nick eventually got involved in a local church. He and his family got some help from some excellent counseling services. He finished high school with great grades, and he went to college and was preparing to become a professional counselor. It has been a few years since I have heard from Nick, but I still treasure the almost inappropriate texts he sent me on my honeymoon with Amy.
You know, sometimes video gaming gets a bad rap, and this story is not meant to defend gaming, but what I am trying to say is that God can use you in so many ways if you are willing to step out in faith and trust Him. People every where need the love, comfort and listening ears of someone willing to take a moment to care, even strangers. What possibilities is God putting on your path, and how are you responding? Are you willing to drive four hours to walk with someone in need for just a short distance? God can use you, are you ready?
Pastor Richard