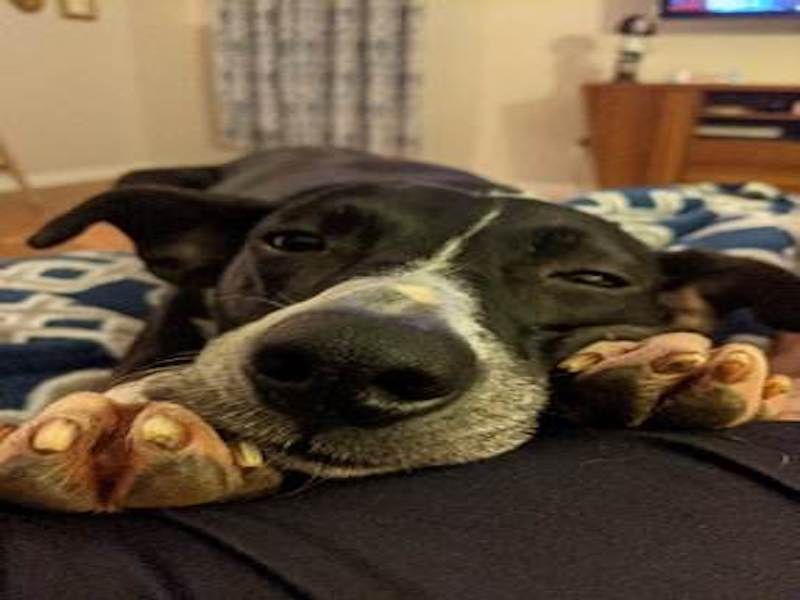 Rest
Devotion for 9/15/21.  Rest
Sometimes we all just need a little rest. Summers for me in my line of work are always very busy. They are awesome and fun, but it really is non-stop from the time school lets out till the time kids go back to school. There are the mission trips, VBS, back to school planning and this year was getting back to a normal Sunday School after being out for over a year and half. Then on top of those big activities there were movie nights, tubing, bowling, and other youth and children events. So, at the end of the summer I feel a little like Sofi looks like in the picture! Just whipped!
I look forward to September when I can finally slow down a little and recuperate. Rest is a good thing. When I was a kid, I was one of those nap haters! Now I would do anything to get a few minutes of midday sleep. I now realize just how important good rest is.
Today's stress levels are sky high, which leads to a lot more tension in all of our lives. People are so worn out by all the battles we are facing that are above the norm as we continue to try to navigate through the pandemic that will just not go away. Just today I encountered several friends who are truly facing exhaustion. Their tiredness is not from their normal jobs, but stems more from the long term of facing and dealing with the pain and suffering that Covid has caused all of us.
They need real rest. I believe we all need real rest. Even God took a break after completing His wonderful creation. So, are you getting proper rest? Where are you finding the rest that revives your soul? I am not talking just about sleep, which is critical, I am also talking about soul rest, emotional rest, and even mental rest. We are designed as one unit, not multiple pieces. Our emotional, physical, mental and spiritual pieces are not independent parts, but are interdependent. One of the parts directly affects the others. I have lately discovered in a real way that my lack of physical health cause my mind not to be as clear as it should be. When my mind is not clear, it directly impacts my emotional and spiritual sides as well.
Where do find your rest? Maybe it could begin with seeking that rest that God tells us we all need for our souls. There is a reason "Remember the sabbath and keep it holy" is one of the Ten Commandments. That verse is so totally about resting and remembering all that God has done for us, and looking forward to what He will do for us! Do you ever really take a sabbath, a day of rest? A sabbath day for me is a long walk with my wife and dogs, enjoying God's creation. It is a chance to slow down and breathe out all the stuff I have to deal with, and breathe in the magnificence of God's handiwork present all around me. It restores me. Go find your real rest. God does not just give you His permission, He pretty much demands it from us.
Peace,
Pastor Richard