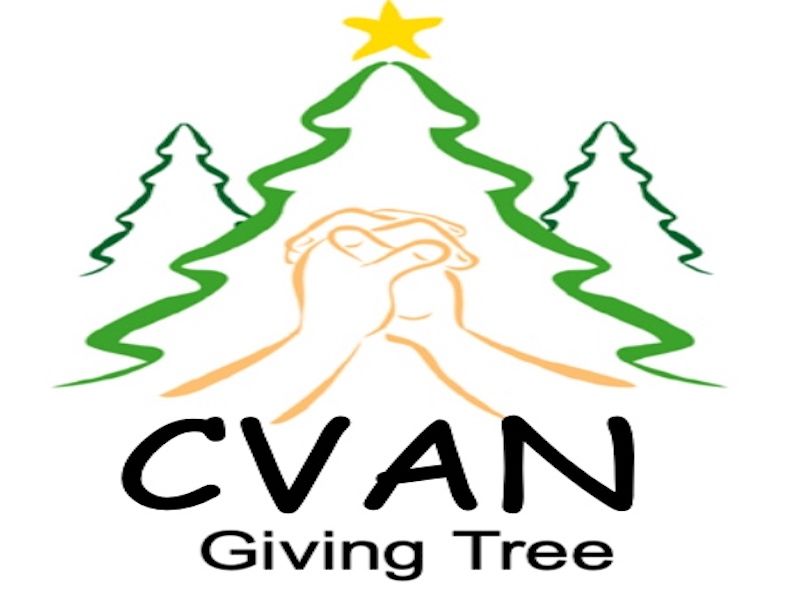 CVAN Giving Tree
CVAN provides safety, shelter and support for battered women and their children. Each Christmas we have the opportunity to share the joy of Christmas with these families. Last year were blessed to join with others in helping 112 women and children with gifts, food and supplies .With Christmas quickly approaching we are inviting yo to join us in helping our again.
The giving tree will work the same as last year. We are asking you to purchase a gift card from a big box or grocery store, Starting on the 27th November the tree will be up in the narthex. It will have angels decorating it . There will be suggestions about where to buy gift cards on the angel, please take an angel and replace it with a bauble which will be provided as a visible reminder of the love and joy we're sharing with our neighbors.
Gift cards need to be returned to the church by Sunday December 11th so that the staff at CVAN have time to shop for the Mothers and the Mothers time to shop for their children. There will be a stocking on the wall to collect the cards if a missions team member is not there .Thank you for making someone's Christmas a little bit brighter and for sharing the love of Jesus.
Should you wish to participate in this mission stop by the church Mon-Thur from 9 – 1 to drop off your gift card or mail to HUMC Giving Tree, P.O. Box 970, Harrisburg, NC 28075