Blue Christmas December 21st, 6:30 p.m. Harrisburg UMC, Sanctuary
December 21, 2023

-

February 4, 2024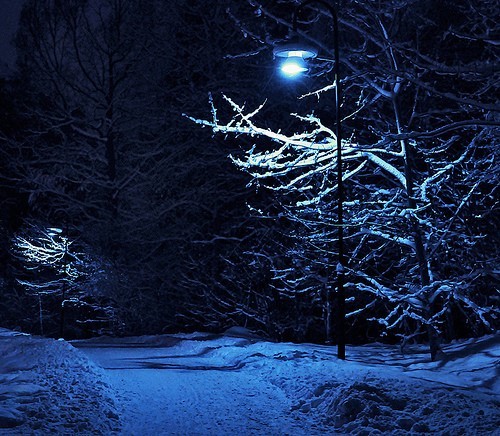 Blue Christmas 
"long dark night of the soul" ……….. "the winter of our discontent" 
For many, the approaching holiday season can be a painful time of year.  The constant refrains on radio and tv, in Shopping malls and greeting cards about the joy and happiness of the season, reminds many people of what they have lost. They may be facing a holiday after the death of a loved one or after a divorce.  Perhaps they have been unable to have a child or have suffered through an emotional trauma. Or maybe they simply feel pressured and over whelmed by holiday preparations.  Perhaps it's a past pain and sorrow which brings a flood of memories to darken and dampen the days.  Regardless of the reason, this season can be a time in which memories of past experiences and the pain of present experiences can become overwhelming. 
Blue Christmas is a service where we can, with others, acknowledge the "blue" feelings we have at Christmas time, the reasons for them, and offer them to God.  It is a Safe, Quiet Space for us to grieve, no matter what grief-related event we may be experiencing, without apologizing for the way we feel.  It's also a place to experience the message of hope the season brings. 
In this service, we will have some singing appropriate to the season, recognizing that this is not a season of joy for everyone. We will invite you to reflect on the pain, the loneliness, the sadness, anxiety, anger or fear you may feel and offer it to God for healing and transformation. We pray that you will find comfort in knowing that you are not alone and hope in God who knows your pain and loves you unconditionally.