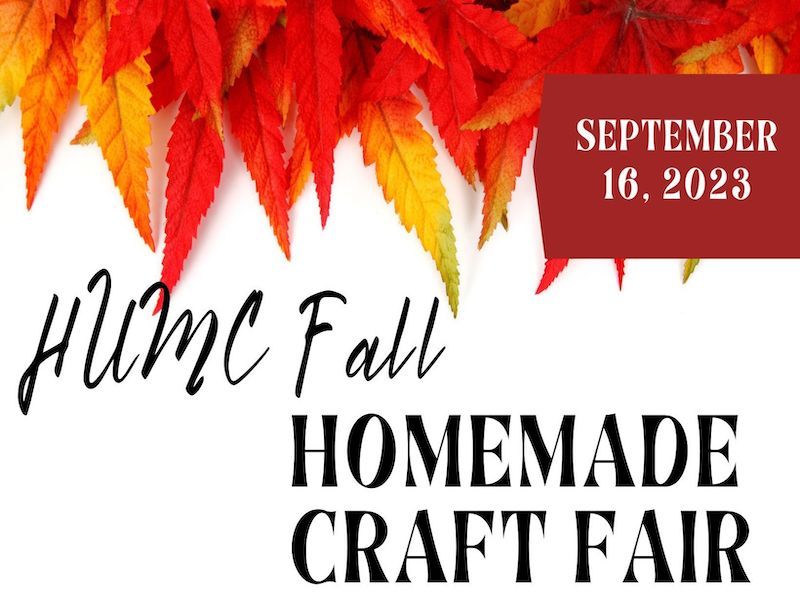 Fall Homemade Craft Fair
Where: HUMC located at 4560 Hwy 49 in Harrisburg, NC
When: Saturday, Sept 16th, 9am-3pm
Set up will be Friday, Sept 15th, 3pm-8pm
Registration will open on April 1st!
BBQ sale and Bake sale will be happening as well!
Please note: The most significant change this year is that there will be NO TABLES PROVIDED. You will need to provide your own table. Tables MUST fit in the space provided (approx 8ft x 4ft) and can be no bigger than 6ft x 3ft. You WILL be asked to bring a different table if it does not follow these requirements.