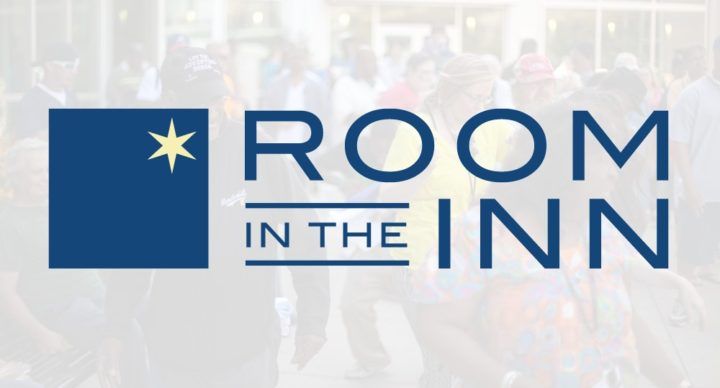 Room in the Inn
Room in the Inn
For the past 23 years, Urban Ministry in Charlotte has partnered with colleges and congregations of many faiths to provide shelter and food for homeless people during the winter months, December 1 – March 31. Each site offers a warm, safe place to sleep, serves three meals (dinner, breakfast and bag lunch) and then returns guests the following morning to uptown Charlotte. The program offers us a unique way to become directly involved with individuals who are homeless. The basic goal is to keep homeless people from freezing on cold winter nights. A greater goal is to provide a more personal relationship to homeless people, at least for a night.
HUMC has been working with this mission along side St. Thomas Aquinas, Advent Lutheran and Newell Presbyterian for several years now. This year, Back Creek Presbyterian will also join us. It is a great way to come together as a community to help our neighbors. We join together on Monday nights to provide 14 beds and meals.  Last year, the Charlotte area Room in the Inn program provided a total of 16,407 overnight accomodations to 1,494 different people (many of whom are single parents with children) through the participation of 105 local groups. 
We share the many jobs between our 4 churches to meet the needs each Monday. We need volunteers to help drive, cook meals, make beds, make pillow treats, deliver laundry, and stay the night. Beginning in November we will post the sign up sheet in the narthex on the bulletin board. There are jobs for everyone! If you would like to know more, please come out to one of our information sessions at Advent Lutheran:
We look forward to another great year helping our community.
Quote from a homeless neighbor:
"For moments each night, if I am fortunate, I sleep not as homeless in the street, but with warmth and friendship, thanks to Room In The Inn. Somewhere during the evenings of friendly faces, piping hot showers, videos and jokes, laughs and sharing a smoke break, I was transformed from homeless to someone with a misfortune.  I no longer view the world from ground level, where each may look down on me. I view the world from ground zero, where each may view my launch. I thank you, all who volunteer for this program. You have given me fortitude, I am sure that I am not alone in this."