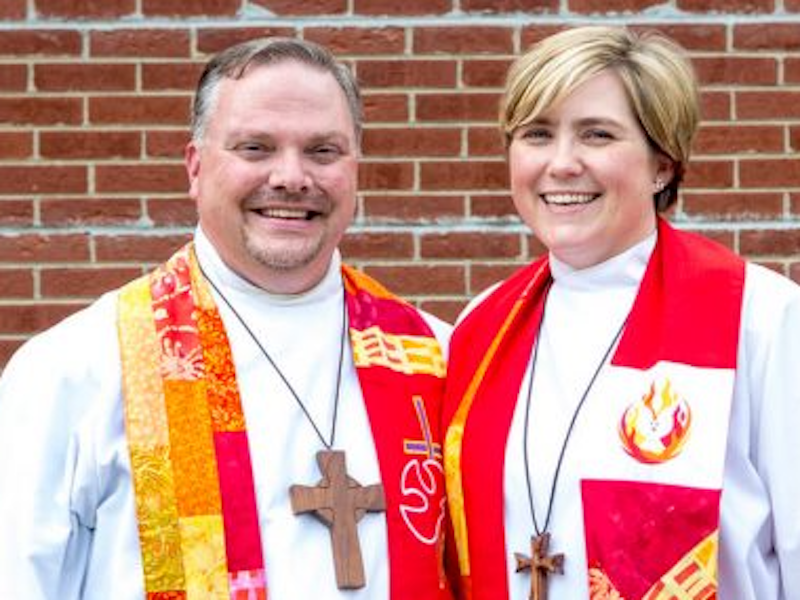 Saying Farewell
Two Events Celebrating the Smith Family 
A Community Event
Invite friends, neighbors and family to help say farewell , as a community, to Pastor Toni Ruth, Pastor Wes, Mary Ana & Daniel.  Plan to attend and please share about this event.  Here's the details:
Pastors Toni Ruth and Wes Smith will be leaving Harrisburg UMC at the end of June head to Mooresville to serve Williamsons Chapel UMC.  The Smiths have served the Harrisburg area for 11 years with great joy and love.  
The Smith's would love the chance to fellowship one more time, give thanks for shared ministry, and say farewell. Join us at Harrisburg UMC on June 25th at 4:30 – 7 p.m. 
There will be two food trucks: Krave and Mom Boss Baker, along with some games for the children. We hope you will join in Celebration of the Ministry of Pastor Wes & Pastor Toni Ruth.
Questions: Contact Shirley Luce 704-455-2311 or administration@harrisburgumc.org
Congregational  Event
Celebrating Pastor Wes and Pastor Toni Ruth's  Ministry at Harrisburg UMC
Sunday, June 26, 12:30 – 2:30 p.m.
Registration requested for this event
Meal: meat, rolls, and dessert will be provided.  Please consider bringing a side to share (fruit, salad, vegetables, etc.).
AND  Please write a personal note of gratitude or share a memory to the Smith Family or individually to Pastor Toni Ruth, Pastor Wes, Mary Ana and/or Daniel.  There will be a basket at the event for these messages of love.  The Smith's will open these at a later time, not at the event.