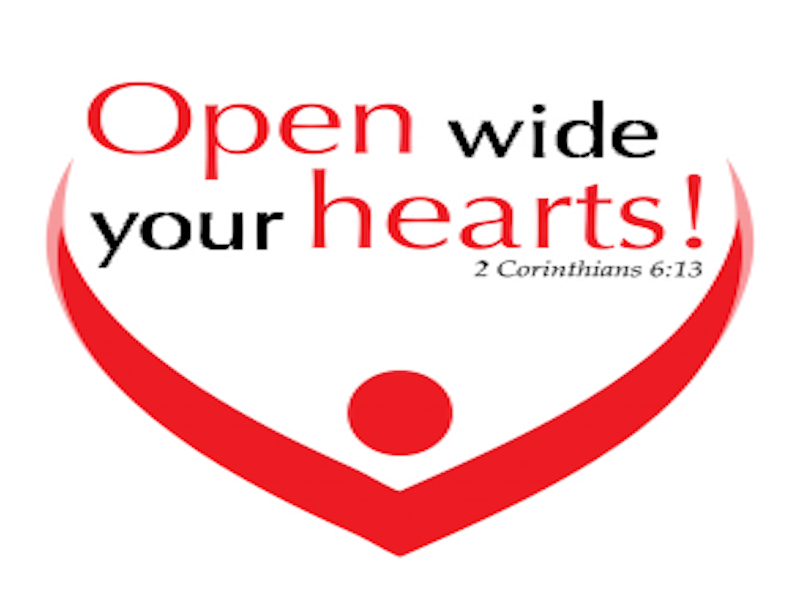 UMCOR – Health Kits
Fellow Disciples,
In my devotion on Sunday morning, I was reading from Isaiah 58 where God speaks through the prophet to call the people a life of both personal and social holiness. The prophet tells us that the type of devotion (fasting) that God desires is that we address injustice and oppression, that we share our food, provide shelter for the poor wanderer, clothe the naked, and not turn away from our own flesh and blood (v.6-7). He goes on to call the people of God to honor true Sabbath saying:
"If you keep your feet from breaking the Sabbath and from doing as you please on my holy day, if you call the Sabbath a delight and the Lord's holy day honorable, and if you honor it by not going your own way and not doing as you please or speaking idle words, 14 then you will find your joy in the Lord.."
I got stuck on the call to not speak "idle words". Too often in our day and time, we see events like mass shootings or the crisis of migrants in inadequately prepared detention centers at the US/Mexico border and we offer "thoughts and prayers". These words, while sincere and truthful, are a form of idle words, personal holiness that does not move into social holiness (i.e practical action on behalf of the suffering). For most Christians, this idle response is not because we are unwilling to do something to help but rather because we don't know where to start or what to do. We should not, however, let that make us give up!
One of the beauties of the United Methodist Church is our connection in a big, global church body. That means we have mechanisms in place of getting word out about what is needed and getting resources to the places that can offer the answer to "thoughts and prayers" in real tangible ways to those who are suffering. We do this when we make flood buckets and send funds to the United Methodist Committee on Relief (UMCOR) after natural disasters and the UMC can help us to know how to turn idle words into action in the crisis at the US/Mexico border as well.
UMCOR is at work to help migrants in need at the border and those agencies that are addressing the humanitarian crisis we see happening. They do so "guided by four principles: the right to stay and flourish in one's country of origin; safe passage for those with no viable alternative but to leave; welcoming and belonging, a process wherein migrants, refugees, and receiving communities work together to meet the needs of new arrivals; and support for the returned to help them reintegrate with dignity into their home countries after deportation." Politics of immigration in the US aside, we know that where people are fleeing for their lives, where families are separated, where children are exploited, and where people are suffering, Jesus calls us to move closer, not further away. So, the UMC invites us to:
1. Pray
2. Act
a. Putting together hygiene kits https://www.umcmission.org/umcor/serve/relief-supply-network/hygiene-kit
b. Calling our representatives https://www.umcjustice.org/news-and-stories/what-you-can-do-right-now-to-end-child-detention-859
3. Give through the Global Migration Offering addressing migration around the world. https://advance.umcor.org/p-525-global-migration.aspx
As part of our commitment as a church to love our neighbors in Harrisburg and around the world in tangible ways, we want to offer our wider community a means of response whether they worship with us and like us or not. To that end, we will be collecting hygiene kit items and donations during the 4th of July Parade as we hand out free water to our neighbors and welcome them into our church home to park and use the facilities. We hope you will share this opportunity with your neighbors (in person or via Facebook) and that you will consider helping yourself.
Jesus said, "Whatever you have done for the least of these who are members of my family, you have done for me." (Matthew 25:40). May we find delight and joy in the Lord as together we take action to witness to God's love here at home and around the world.
In Christ,
Pastors Wes and Toni Ruth