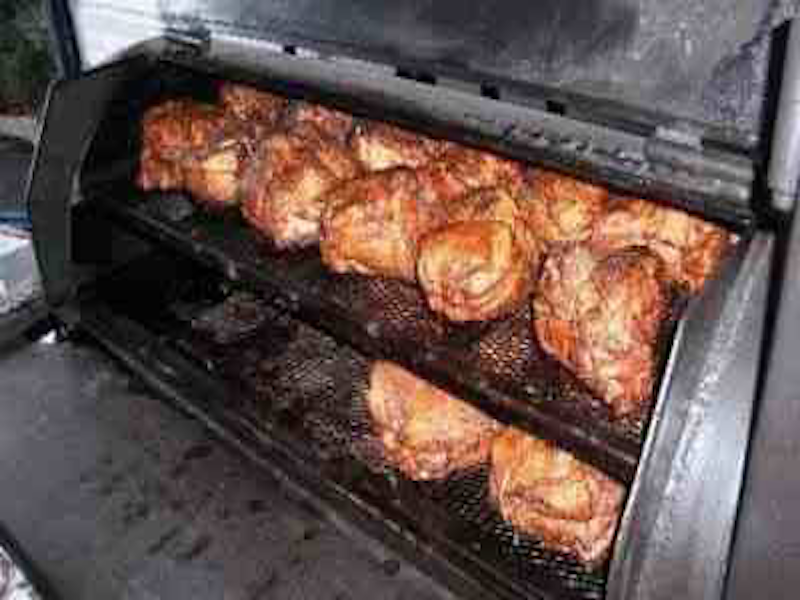 Why have a BBQ?
Why have a BBQ? Because we're all ready for cool breezed, fresh air, leaves changing colors and here at HUMC you'll be  smelling the aroma of apple wood cooking pork shoulder and chicken. Barbecuing is the techniques of smoking meat at low temperatures for several hours, and the results are delicious. But the best reason HUMC's doing a BBQ is to raise funds to benefit HUMC's Pitts School Elementary Partnership and Rise Against Hunger 
Annual BBQ at Harrisburg UMC
Thursday, October  24th 11 a.m. – 7 p .m.
Eat in or Take out and Delivery Available
The Menu 
$10 BBQ Plate – Chopped BBQ, BBQ Beans, Homemade Slaw, and Drink
$10 BBQ Chicken Plate – 1/2 Chicken, BBQ Beans, Homemade Slaw, and Drink
$5 Child's Plate – BBQ, Chips, and Drink  or Hot Dog, Chips, and Drink
Desserts $2
To purchase tickets or schedule deliveries 
contact Maureen Floro 704-453-3556 or email