Past Sermon Series

Every generation complains about those that follow them, but what younger generations need is for adults to see them, understand them and invest in them 
Kids today need you and you need them too!
February 2nd - Kids today need to know they belong 
February 9th - Kids today need to know that they matter
February 16th - Kids today need to know that they have a purpose
February 23th - Transfiguration Sunday
Wednesday -  February 26th - Ash Wednesday Service 6:30 p.m.
It's the start of a new year and an opportunity get your vision checked and corrected by God so you can see more clearly and live more faithfully in 2020.
VISION 2020
January 5    Seeing Yourself Clearly - Communion Sunday
January 12   Seeing the Situation Clearly
January 19   Seeing the World Clearly
 January 26   Seeing God Clearly
 Special Congregational Meeting
*Town Hall to review final Building Team proposal
1:30-3:00 in the Sanctuary
*Church Conference to approve 2020 Building Plans
2:00 in the Sanctuary
(All Full Members may vote)
---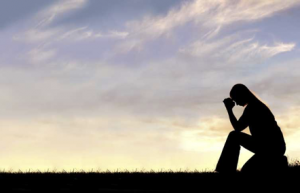 State of the Church and Annual Charge Conference

Tools for the Spiritually Stuck
November 10th I Believe, Lord Help My Unbelief
Putting the Habit into Practice: Listen
November 17th A Thorne in the Flesh
Guest Preacher: Rev. Steve Cheyney
3rd Grade Bible Sunday
 Christ the King Sunday
November 24th In Him All Things Hold Together
Putting the Habit into Practice: Learn
---

You're Speaking My Language
Gary Chapman developed a theory known as love languages in his book The 5 Love Languages: The Secret to Love that Last.  Chapman suggests that everyone has a way that they choose to give and receive messages of love to others, a language that they speak.  The 5 love languages are: Words of Affirmation, Acts of Service, Gifts, Physical Touch, and Quality time.  The main idea is simple: the way we most easily get the message, "I love you, you matter" is the way that we are most likely to show others that they are loved and matter to us.  The key to healthy relationships of all kinds is to pay attention to the way that others most often show their love and then to learn to speak their (love) language.  In paying attention and learning to speak a new language we can intentionally BLESS others in effective ways that help share God's love.  
October 13th -- Introduction and Words of Affirmation 
October 20th -- Acts of Service and Quality Time 
October 27th -- Physical Touch and Gifts 
---