Sermon Series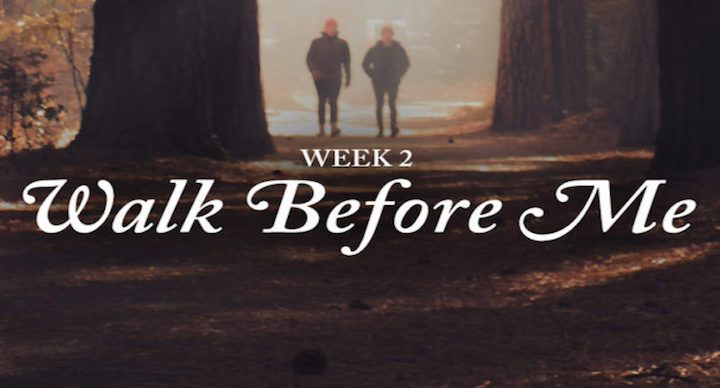 Reflections - Walk before me.
Yesterday we considered God's covenant with Abraham and Sarah when they were 99 years old, still without a child, and waiting for the fulfillment of the promise that a multitude would come from them. How hard it is to believe in God's promise when we can't see it!
We talked what God means when he says to Abraham "Walk before me and blameless" and Pastor Toni Ruth encouraged us to get pieces in the right order.
First we repent, turn, rend or let go of what keeps us from God,
THEN we walk before God
sometimes God leads from in front of us clearly pointing the way
sometimes God leads from behind whispering encouragement .
THEN along the way God makes us whole (or blameless).
So, when you look at your life this Lenten season, where are you longing for wholeness? What does God invite you to turn from in order that you can grab hold of his covenant promise and walk with him to that wholeness?
Maybe you've been waiting what feels like a lifetime to see God's promise of wholeness fulfilled in you. Where is God inviting you to see that the promise is still there and God is still right with you, walking with you into the promise one day at a time?
This Lent, how can you rend your heart so that you can claim that promise from God that is everlasting – a promise to make you whole? 
Pastor Toni Ruth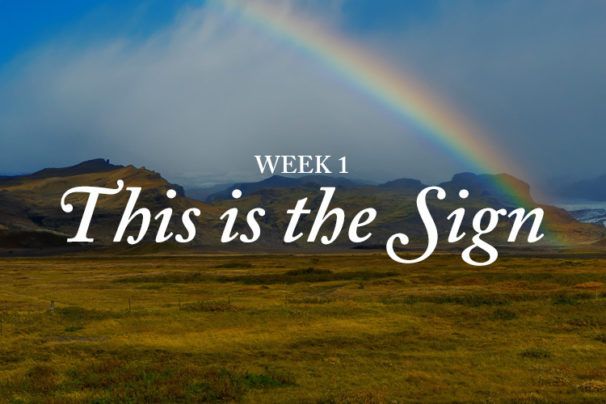 This is the Sign
Sermon Link -- February 21,2021
by Pastor Wes
In my sermon on Sunday, we went all the way back to the beginning (well, almost) to look at the covenant that God established with Noah after the flood. We saw how this covenant set a trajectory in Scripture that culminates with Jesus Christ. We saw that Jesus is the embodiment of the sign of God's promise.
First of all, Jesus is the embodiment of God's promise that He will be with us. This is literally what the word Immanuel means (which we see in Isaiah 7:14 and again in Matthew 1:23) - God is with us. And Jesus reveals that God is with us, not in judgement or anger, but in love and offering grace. God is not with us as an adversary, but as our Advocate. (Read John 14:15-31 for more about this.)
Secondly, Jesus is the embodiment of God's choice to set his bow in the clouds. Our God - the God revealed in Jesus Christ - is not a warrior God. This is the reason that we refer to Jesus as the "Prince of Peace". Through Jesus' death and resurrection, God has given us peace. This peace is not simply the absence of conflict, but a peace that is shalom, wholeness. This is a gift of God's grace and love, demonstrating yet again that our God is not a vengeful warrior, but a gracious and kind Advocate.
Finally, and perhaps most astounding of all, God is working in us to make us the sign of His promise and His presence. The Church is the Body of Christ and we are called to embody God's presence and God's peace in the world. This is only possibly through the Holy Spirit working in us, through us, and at times, in spite of us. Just as God is not our adversary, we must be mindful that we are not adversaries of God, standing in the way of God's work in the world.
So, this week in your own life, reflect on how you might embody the presence and peace of God. How can you join in with what God is already doing in the world?
Pastor Wes
---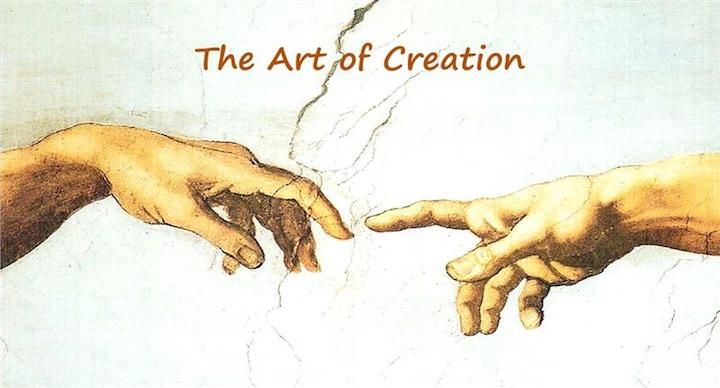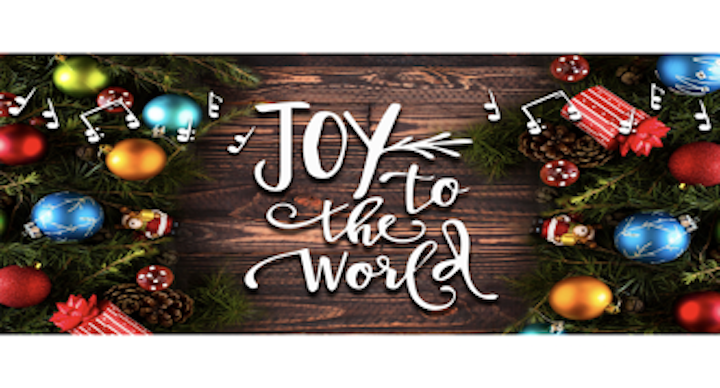 Third Sunday of Advent 12/13/2020
Sermon Link PEACE
Read Isaiah 61:10-11 and then read Luke 1:46-55 and consider Mary in the icon of Mary comforting Eve.
How do you identify with the lowliness of Eve and her sadness?
What joy comes to you, as it came to Mary, in the understanding that Jesus is coming to redeem our sadness and our loss?
Spend some time in conversation and prayer with the Lord about where this word needs to pierce you today. What good news is God offering to you in your life today?
_________________
Second Sunday of Advent 12/6/2020
Sermon Link HOPE
We continued our Advent series Joy to the World yesterday by looking at the first part of verse 2 of the famous hymn. The original wording was: "Joy to the earth, the Savior reigns! Let men their songs employ!" God calls us to use our songs to worship and to proclaim the Gospel message of salvation and peace. We see specifically how Isaiah 40:6-11 gives us songs to sing to people who desperately need messages of hope and peace in our world today. I compared Isaiah 40:6-11 to a classic progressive rock album because, for one reason, I'm a total music nerd. But the main reason is that the list of things we are to proclaim, the songs we are to sing from that passage, fit together and flow like a classic prog concept album.
Here's the track listing for Isaiah's prog concept album masterpiece:
1. "All people are grass, their constancy is like the flower of the field. The grass withers, the flower fades, when the breath of the Lord blows upon it; surely the people are grass. The grass withers, the flower fades…"
This is a difficult word for us to hear, but it's not a song of lament. It's a song of reality that confronts us with the truth of our mortality. A mature faith, rooted in truth, must hear and sing this song. We can bear to hear and sing this song because of the one that immediately follows.
2 "…but the Word of our God stands forever."
We can bear the truth of our mortality because of our faith in God and God's Word. As Christians, we proclaim that the Word of God which stands forever has come to us in the flesh in Jesus Christ.
3."Here is your God!"
Jesus, the Word of God made flesh, was also given the name Imanuel, which literally means, "with us God". Jesus is God with us, so we don't to wonder about where God is and we don't have to worship at certain places or in certain buildings. God is with us always in Jesus Christ and through the Holy Spirit.
4."See, the Lord God comes with might, and his arm rules for him; his reward is with him, and his recompense before him."
The Lord is mighty and strong, but that strength is not used for violence or revenge. We do not serve a warrior God, but a God of peace and restoration. Jesus, who told Peter to put away his sword, shows us what our God is like.
5."He will feed his flock like a shepherd; he will gather the lambs in his arms and carry them in his bosom, and gently lead the mother sheep."
Our God is not a soldier, but a shepherd. This is the God Who gives us abundant life, salvation, grace, mercy, and truth because of His faithfulness and steadfast love for us. That's good news worth singing and shouting about!
So as we continue this Advent season, I pray that the joy of the Lord will be in all of our hearts and that we will sing the songs the God has given us with boldness!
Grace and Peace, Pastor Wes
____________________
First Sunday of Advent, 11/29/2020
Advent is a time of waiting and preparing and 2020 has been rife with opportunities to do both of those things. The weariness of waiting posses particular challenge to us as we can lose focus, forget what we are preparing for, what good thing we wait for. One spiritual antidote to that is to take a cue from Isaiah 63-64. Pick on of these moves and take some time to sit with God today.
Have you allowed yourself to lament the losses and powerlessness of this year? Not to grumble to but to feel all that and cry out to God? God meets us in our laments with his presence to sit on the ash heap and mourn what is lost. Receive him there.
If God feels hidden from you, perhaps it is an opportunity for you to some reflection and self examination. Where have you been putting your trust? Have you been expecting God to show us as you want him to rather than looking for God where he is? What sin might God need to deal with in you to make you ready to receive him?
God is not a superhero riding in the save the day, God is a potter. He works slowly, steadily, intentionally in our lives to mold and shape us for his coming. God is a work in all our waiting, moving in small ways to prepare us. Where do you need to shift your focus so you can receive Jesus from expected people and in unforeseen ways?
Today may there be joy for you in your waiting as you know the goodness of the one you wait upon.
Pastor Toni Ruth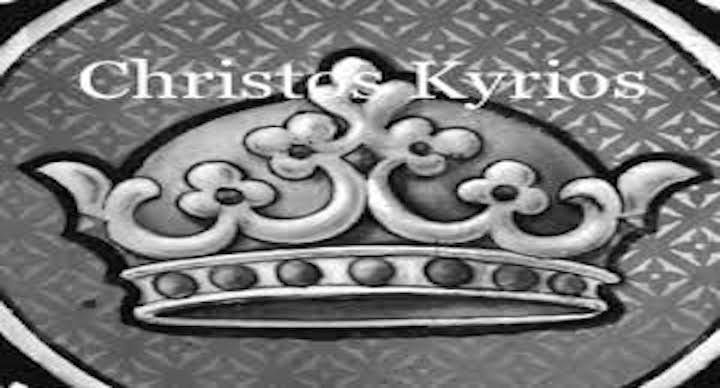 Christos Kyrios
Nov. 2 - Nov. 22


Christ the King Sunday
Christ the King Sunday is the culmination of the Christian year and the last Sunday before the beginning of Advent. This represents a dramatic shift – we go from focusing on the reign and rule of our Lord Jesus Christ to once again awaiting the arrival of the King as a little baby. That shift reminds us that the "cosmic Christ" that we talked about yesterday – Jesus as the Lord of all creation – is also the same God that has come to near to us in the birth of Jesus and is present with us through the Holy Spirit.
We talked yesterday about how the language that we sometimes see in Scripture, particularly when Paul talks about the "cosmic Christ", sounds strange to our ears. Even a phrase like "kingdom of God", which sounds so familiar to us when it comes to Scripture, reflects a different worldview than ours. We don't typically think of our world as divided up into kingdoms – we talk about nations or states. Instead of kings, we talk about presidents or governors or leaders.
While I'm not suggesting that we remove the word "kingdom" from our Bibles, it's occasionally helpful think about things in a slightly different way. We saw yesterday that one way of thinking about the Kingdom of God is to think of it as a culture – the culture of God. We talked about the various cultures that we can participate in and how, even in small ways, those cultures make claims on our lives. For followers of Jesus, the culture of God is above any other culture that we might be a part of.
The culture of God is defined by the sacrificial, risk-taking, outcast-embracing love of Jesus. It's a culture that reflects the Lordship of Jesus Christ over all things. There are times when some of those other cultures – political, social, even entertainment and hobbies – conflict with the culture of God. This means that we have to make some hard decisions about what defines who we are, what we build our lives on, what or who has power over us.
This week:
Think and pray about what it means in your life to be part of the culture of God.
What does it mean for your everyday life to take the Lordship of Jesus seriously?
As we begin the season of Advent next week, what are the sources of your hope and joy in this very difficult year?
Pastor Wes

________________________
2 Timothy 4:1-8
Yesterday Pastor Toni Ruth challenged us to consider what it means to call Jesus the Truth. As you reflect on this sermon, take a moment to look up one of these passages from John's Gospel and consider what it means for you to call Jesus the Truth of God.
According to John the Truth:
Resides in Jesus (1:17)
Is something we DO (3:21)
is the purest form of worship (4:23)
liberates us, set us free (8:32)
is something we bear witness to (8:33)
is what Jesus tells and the devil does not (8:40)
is what the Holy Spirit guides us into (16:13)
is what sanctifies us (makes us holy) (17:17)
What does it mean to you to submit to Jesus as Lord? Where do you feel resistance to the Truth that the Lord offers? How might yielding your life to the truth of Jesus make you a more faithful disciple and servant?
________________________
Sermon 11/8/2020
Reflection
I have always suspected that the popular "Elf on the Shelf" was devious, even evil. But until yesterday, I did not realize that the "Elf" was actually the Canaanite fertility god Baal. Just kidding…
In all seriousness, in looking at the beginning of Elijah's ministry and his struggle against idolatry, we saw how we have our own idols in our time. They may not take the forms they did in ancient times, but we still struggle with divided loyalties and the temptation to put any number of things above our commitment to Jesus Christ.
We also saw that (according to Scripture) the idols worshiped in the ancient world - in Canaan, Corinth, or Rome - were not real. Much like the "Elf on the Shelf" is just an inanimate doll that parents have to secretly relocate every night, the idols of ancient times were also inanimate, unliving, unable to actual do anything. That didn't make idol worship fake or safe - the behaviors and beliefs of idol worshipers were and still are very real. We make an idol of whatever it is that we put above God and serving that idol shapes and guides our choices and behaviors.
Living under the Lordship of Jesus Christ means that our faith in God and our daily decision to follow Jesus shapes our choices and behaviors. An important aspect of our work of discipleship is recognizing our idols and allowing God to tear them down. That can be a difficult and even painful process, but one that is necessary for us to grow as disciples. But we can be encouraged, because God has given us power through the Holy Spirit, Who works in us and through us, making real God's sanctifying grace in our lives.
This week, find some time to reflect on the following questions and pray that God will help you to be faithful in following Jesus:
How do we begin to recognize the idols in our lives? What are some potential idols in your life right now?
What resources has God given you to recognize and reject possible idols? What Scriptures, practices, or prayers help you the most in doing that work?
We pray that you will have a week full of God's grace and comforting presence and we look forward to being with you all again in worship!
Grace and Peace, Pastor Wes


Here are some ideas for you to use to reflect on Sunday's sermon: Turn off all tech and go outside to take a walk this week, take a family member with you if you can. While you walk spend some time reflecting or talking about how you have known Jesus as Savior, how you have experienced his grace, and what it means to you to call him your Lord.
Pastor Toni Ruth reminded us that to call Jesus Lord means to follow his way. Read the Sermon on the Mount (Matthew 5-7) and do some self evaluation. Where does the sermon comfort you? Where does it challenge you?
Christo Kyrios (Christ is Lord ) is a costly allegiance. What would it cost you to choose his way above all other? What keeps you from making that commitment?
Pastor Toni Ruth
---
Because of HUMC....
In the month of September we'll be highlighting and celebrating the difference that HUMC and her ministries has made in the lives of individuals and the community.  We invite you to think about the difference your connections made at HUMC have made in your faith journey and to share that with us online by tagging the Church in a FaceBook post or sending your word to the church office email    or mail to the church P.O. Box 970, Harrisburg, NC 28075
Sermons:
Anthem in honor of Gwynn Morris. All The Way Savior Leads Me