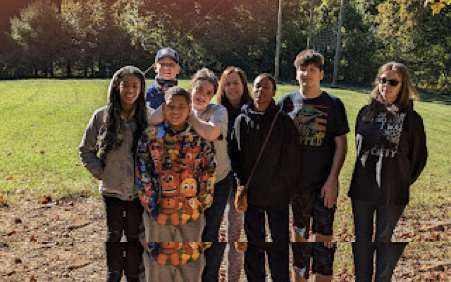 Youth Ministries (UMYF)
UMYF helps our youth navigate the world and lead a more spiritual life. They meet on Sunday nights and will either focus on a lesson from the bible or discuss a current topic and learn how to apply it to everyday life. We take 2 retreats each year and seek to grow in Christ together as we learn and serve. We offer Sunday School at 10 am every Sunday morning.
UMYF also serves their community by participating in year-round and seasonal mission projects. Each summer, we provide a week long mission/service experience for our youth. Projects have been focused on the homeless and home repair. Our Spaghetti Dinner and Dessert Auction help to offset costs for participants involved in the mission trips. Our congregation also partners with the youth as "Trailblazers" to offer support to each team member who serves.
For more information about HUMC's youth program email rsmith@harrisburgumc.org
Your child will grow and thrive in a safe place where they can learn and explore their faith with others their age.
Contact Our Youth Director rsmith@harrisburgumc.org