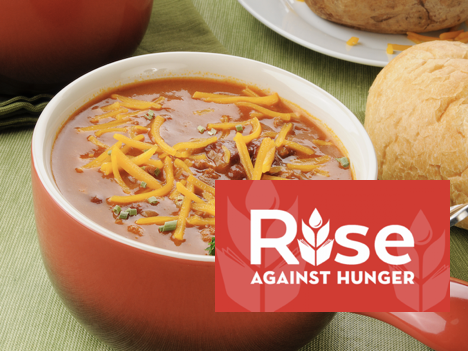 Chili Cook off Benefits Rise Against Hunger
Come one, come all to the Harrisburg United Methodist Chili Cook-off. Whether you come with your best chili – vying for the honor of "Best in Class", or you come to enjoy many types of chili and cast your vote, it will be a fun time for all!
• When: March 18, 2023 5:00 – 7:00 PM
*Contestants: deliver Chili by 3:00PM
*Tasting and voting from 5:00 – 5:45PM,
then sit down to a chili dinner.
• Where: Harrisburg United Methodist Church •
Cost: Donations requested •
Our goal this year is to raise $5700. The cost per meal is 38¢ that equals  15,000 meals.
Join us for this fundraiser, it's fun with a purpose!
Sign up here to enter your chili