Coffee and Conversations with Stephanie
April 11 @ 3:30 pm

-

4:30 pm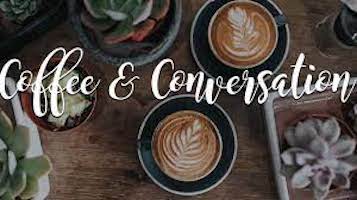 This group will be discussing podcasts from the UMC conference web-site. Below are the first 4 podcasts and links for discussion. We'll meet in the new gathering space at the church, starting Sunday, April 11 at 3:30 p.m.
There's a Keurig in that space and Coffee (regular) K-cups are available, you are welcome to bring your own specialty k-cup should you like special brand.
For this group, you are to listen to the pod cast before our meeting so we can discuss the content.
Stephanie Bailey is facilitating this group, and Mildred Ojoye is facilitating the over Coffee an Conversations. Stephanie & Mildred are helping us, to take new steps, to expand our Adult Education opportunities, check out one of these new groups and let us know your experience.
Podcasts
1). Instilling Faith in Our Kids
2). Creating Change when Stuck in the same
3). Real Relationships in virtual space
4) Developing Your Boldness