Need a New Perspective or Maybe need to Dig a Little Deeper.
May 30 @ 2:00 pm

-

4:00 pm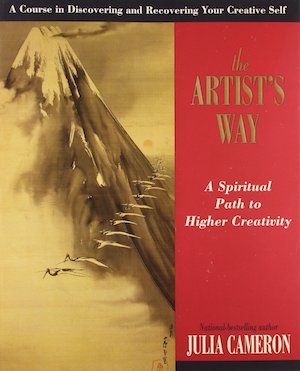 The Artist's Way, by Julia Cameron,
Chris Whipple will be facilitating an independent study, using The Artist's Way, by Julia Cameron, to help you get to know your God-gifted creative spirit (everyone has one!). We will meet 7 times between May 30 – August 22. This is NOT an art class. You may be led toward artistic creation, innovative thinking, or just experiencing more of the world in all its sensational glory! For 12 weeks, you will practice on your own through weekly reading and time to complete activities, along with daily, quick writing (NOT for sharing, just a quick "brain dump"). Each meeting, we will meet for 1-2 hours to share, support one another, and hold ourselves accountable for our own progress. Group meetings will be from 2 – 4 p.m on: 5/30, 6/13, 6/27, 7/11, 7/25, 8/8, and 8/22. .
If you are interested, purchase the book by mid-May (10th anniversary edition, last printed 2002 with the brown cover – used or new from various merchants). If you want to be enriched by this personal study, please click on the following link BY APRIL 25th to register and fill out a quick survey to let me know your preferences: 
https://forms.gle/QMLk8tQUQmvoHuFDA
I look forward to sharing this journey with you!
Chris Whipple