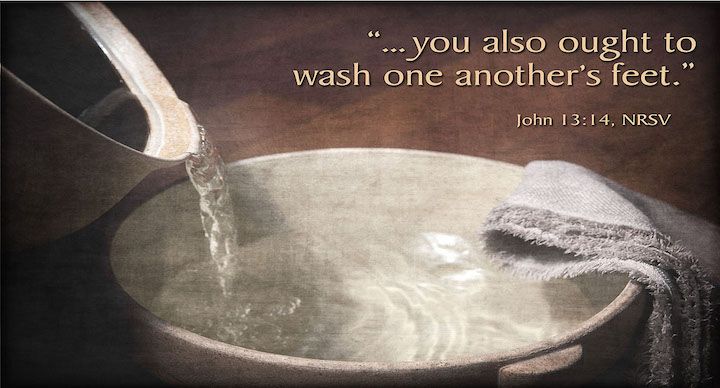 Mrs Helen's example reminds us.
"14 

And since I, your Lord and Teacher, have washed your feet, you ought to wash each other's feet.

 15 

I have given you an example to follow. Do as I have done to you.

 16 

I tell you the truth, slaves are not greater than their master. Nor is the messenger more important than the one who sends the message.

 17 

Now that you know these things, God will bless you for doing them.

"
John 13 NLT
Mrs. Helen
During my last semester in Seminary, I got involved in a little Baptist church just outside of Louisville, Kentucky called Harrods Creek Baptist Church. The pastor there was a Doctoral student from the seminary and his father happened to be one of my favorite professors who taught ethics. The church was a small country church and a couple of us seminarians would go out to attend services, and as churches go, we were encouraged to become involved in its life and people. They would not settle on us coming and simply sit on the back row!
At this church, there was a widow named Mrs. Helen. She was the church matriarch. Nothing happened at that church that she did not know about. She knew all the families. She was there every time the doors we opened, and a lot of times even when they weren't. I would swing by the church on a Saturday and see her car parked outside. I would always stop and go and see what Mrs. Helen was up to. It was kind of like playing hide and seek with her, you just never knew where she might be or what she might be doing in the church.
Sometimes I would find her outside, planting flowers around the church, or picking up sticks and branches that had fallen from the trees. I might find her cleaning and straightening up the Sanctuary, getting it ready for the next worship service. One day I caught her painting the preschool Sunday School classroom, by herself. She was all over the place, doing those things that others seemed not to recognize that needed to be done.
My favorite place to find Mrs. Helen was in the church kitchen. That woman had a way with food! Being a seminarian, for me, usually meant that there was always a shortage of food, and especially really good food! Every Wednesday night, the church would have a dinner, followed by a prayer meeting. Every Wednesday afternoon, Mrs. Helen would be preparing her famous biscuits to go with the church meal. Those biscuits would melt in your mouth, and of course I would show up about the time they would come out of the oven. She always had a hot one ready for me to sample, just to make sure they were good enough for the rest of the church! If you were ever fortunate enough to be invited to her house for dinner, you had to go, no matter what! She would always prepare a feast fit for a king!
Did I mention that Mrs. Helen was 96 years old at this time? This woman was still driving, living alone in a big farmhouse, feeding the church and any fortunate seminarian to come her way. She was still doing those jobs that others tended to avoid, and she did it all out of love for her Jesus. She was amazing! So when I think about Jesus washing the feet of his disciples, and him telling us that we need to go out and do the same, I think of Mrs. Helen, actually reading that in her Bible, and then doing that very thing with her life! She was an incredible example about what Jesus meant when he called us to serve one another. Her caring, love and generosity sets that bar high for all of us, I am nowhere near 96 yet, but her example reminds me that I need to be serving and washing the feet of others more even now.
Peace, Pastor Richard