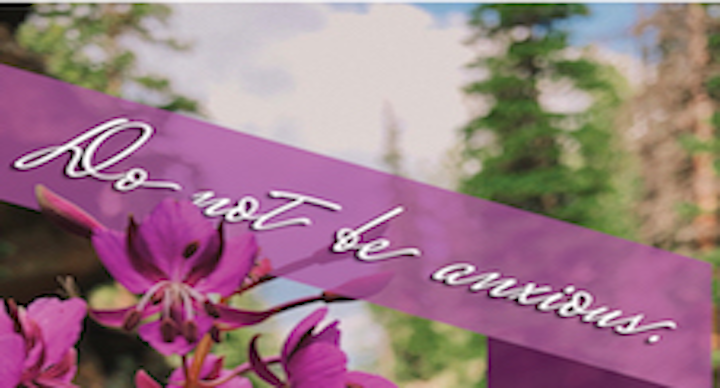 Anxiousness
Before Covid hit, anxiety in our country had already been significantly increasing year after year. It is very visible in young adults trying to navigate their way into adulthood and post college employment. It is also prevalent in people living on the margins of our society, whether it be financially, culturally, or even racially. Anxiety is affecting more and more of our lives everyday. In our young people and even in our children, I personally have noticed increased levels over the past decade in working with the younger age groups.
There are different levels of anxiety, and there are different methods of dealing with it. The more severe cases can be treated with medication, while lower levels can be dealt with changes of habits, counseling or other means of mental or emotional therapy. Regardless, anxiety is on the increase and its results can turn day to day life upside down.
So, what does this have to with Jesus and the Scriptures? Well this week at youth group we took a look at Matthew 6:25-34, where Jesus preaches about not worrying. For many of us that is much easier said than done! Jesus' point is that constant worry and stress drives us away from God's purposes for us and leads us into shallower waters with God, because our attention is focused more on ourselves and on things beyond our control. Let me make it clear that Jesus is saying that we should not be in any way concerned about things like food and clothing, he knows we all need to be productive people and that we do need to have responsibility for our own well-being. What he is trying to tell us all is that there is much more to life than worrying ourselves sick over things that we need to simply trust God for and even trust ourselves to be able to overcome.
Jesus is reminding us that we are an important part of God's incredible creation. God loves and cares for all of His creation, and just as He cares for the birds of the air, then how much more will He care for us, humanity, created in His own image?? We get so caught up in ourselves and in our own pursuits that we move ourselves out of that communion with God. There is so much more to this world than to be constantly worrying about things we have no or very little control over. Be concerned about yourself and be responsible for self-care, but also look toward God with your needs and concerns. Maybe what you really need to get you out of your worry rut is already there waiting for you to take your eyes off of yourself and look deeply into the eyes of the one who loves you the most!
Pastor Richard