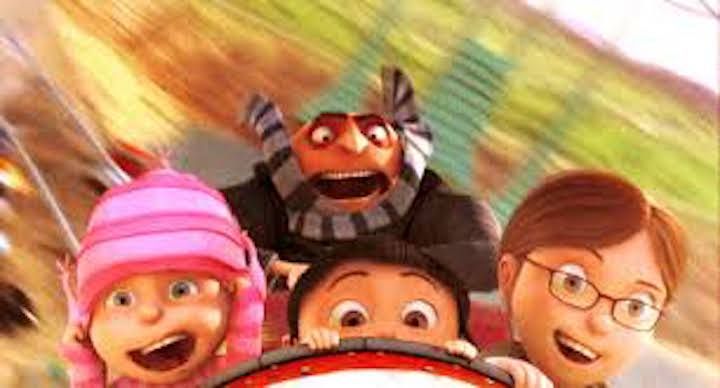 Today's Devotion: Are we having fun yet?
So, two new things today. First, you get a teasing title. Are we having fun yet? Is it sarcasm? Is it not? Well then read on and find out! Secondly, I rarely share pics of myself, so today there might be one at the end of this. Don't scroll down or it will disappear! Not really, just messing with you!
When is the last time you had a good laugh or simply had a little fun with someone? I used to be really good at being the undercover instigator. I would get two other people to start messing with each other and then sit back and watch chaos ensue. A little suggestion here, a little push there and I would laugh for days and no one would realize I was playing both sides. I remember at one church, stress was very high with the staff, so I bought two nerf guns and would take one and shoot a fellow staff member when they were not looking. Then I would take the other gun and leave it in another staff member's office where it would be found. Before long, the whole church staff was armed and dangerous! We had such a good time! Our little war even grew to include a couple other church staffs in our area and several hilarious videos I wish I still had!
Sometimes during tough times we forget to laugh. We get so caught up in the day to day reality that we can easily forget that sometimes we need to let go and be bringers of laughter and good fun chaos. I love the Bible and all of its stories, but I do wish that the Gospel writers had added a behind  the scenes story or two. Without a doubt I believe that Jesus knew how to laugh with his disciples. I can easily imagine Jesus pushing some of their buttons to just to help them laugh with one another. He had to have spent time laughing and smiling and having some good clean, Jesus kind of fun with his guys.
Today, try to have some fun with those around you. Do something silly and unexpected. Bring some laughter and joy to those around you. Go put on some bunny shoes! Do something ridiculous! Make some one smile!
Pastor Richard