Children & Youth 2022
December 22, 2021

-

January 7, 2022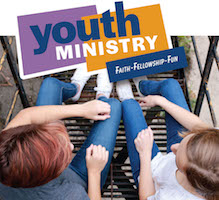 Pastor Richard, is HUMC's Pastor of Student Ministries, below are items that will begin in January 2022.   Should you be interested in the children and youth programs at Harrisburg United Methodist Church we invite you to join us or to contact Pastor Richard 704-455-2311 or rsmith@harrisburgumc.org for more information
Children
Children are invited to join us on the 2nd and 4th Sunday afternoons of the month for a time of learning, fellowship, crafts and games from 3:30 – 4:30 pm.

 

Sunday School program from 10 am to 10:50 am on Sunday morning.

 

Children's Church for ages 3 – 1st grade offered during both worship services. Learning about worship, color, do fun activities, and learn Bible Stories.
Youth
Youth, grades 6- 12 are invited to join us on Sunday Nights for United Methodist Youth, beginning January 9, from 5:00 pm to 6:30 pm. It is a time of growing in Christ, Fellowship, Games and Snacks! Everyone is welcome!

 

An all night lock-in's planned for Sunday night, January 16, from 7 pm to 8 am (can leave earlier if parents need to pick up before work, youth are out of school on Monday.)

 

Bible Study on the Gospel of John will be offered Wednesday nights 6-7 pm, starting January 12.
Sunday School meets Sunday mornings from 10 am – 10:50 am.

 

Also being planned a trip to see the Charlotte Checkers play in early 2022.