Christmas Eve Worship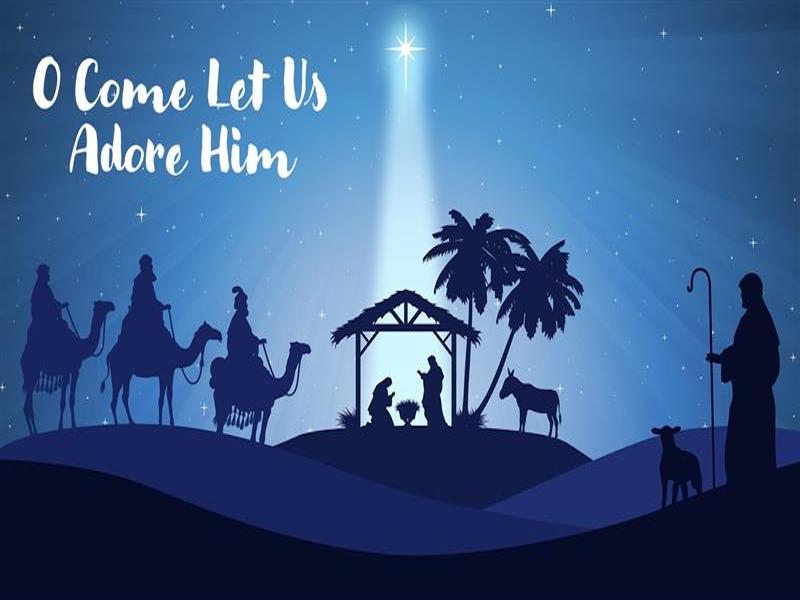 We invite you to join us for
Christmas Eve
 

Worship, Dec. 24th

5:00 pm Worship around the Manger – A service for families with preschool aged children, this 30 minute services invites us into the story of Christmas in word and song that any age will enjoy. We share the Lord's Supper together and lift the glowing light of God's love to the world.

*************

7:00 pm A Service of Candlelight and Communion – This traditional service of worship invites the whole family to hear and celebrate the Christmas Good News. We celebrate communion and sing with the Heavenly Hosts!

Nursery care is provided for those under 3.

*************

11:00 pm Quite Candlelight Communion All the hubbub is stilled, children are tucked in bed, and the silence of this night descends. This quiet service invites you to ponder the mystery of this holy night as we hear the story and break bread together.

************* ************* *************

Christmas Eve offering is designated for  UMCOR & Niner United 

UMCOR (United Methodist Committee on Relief – UMCOR comes alongside those who suffer from natural or human-caused disasters – be it famine, hurricane, war, flood, fire or other events—to alleviate suffering and to be a source of help and hope for those left most vulnerable. We provide relief, response and long-term recovery grants when these events overwhelm a community's ability to recover on their own. UMCOR also provides technical support and training for partners to address emerging and ongoing issues related to disaster relief, recovery, and long-term health and development.

Niner United is Charlotte's welcoming & inclusive campus ministry at UNCCharlotte.

Niner United is Charlotte's Episcopal, Lutheran, Presbyterian, and United Methodist Campus Ministry. These four churches have worked together for many years to make UNC Charlotte's campus ministry a reality. Niner United was the university's very first campus ministry. Miss Bonnie Cone, the university's founder, recruited Loy Witherspoon (i.e., Witherspoon Hall) to start Niner United.

The mission of Niner United is to connect students to God, to others, and to life-changing experiences so that they can live faith-filled lives.