Happy Hopeful New Year
December 29, 2021

-

January 5, 2022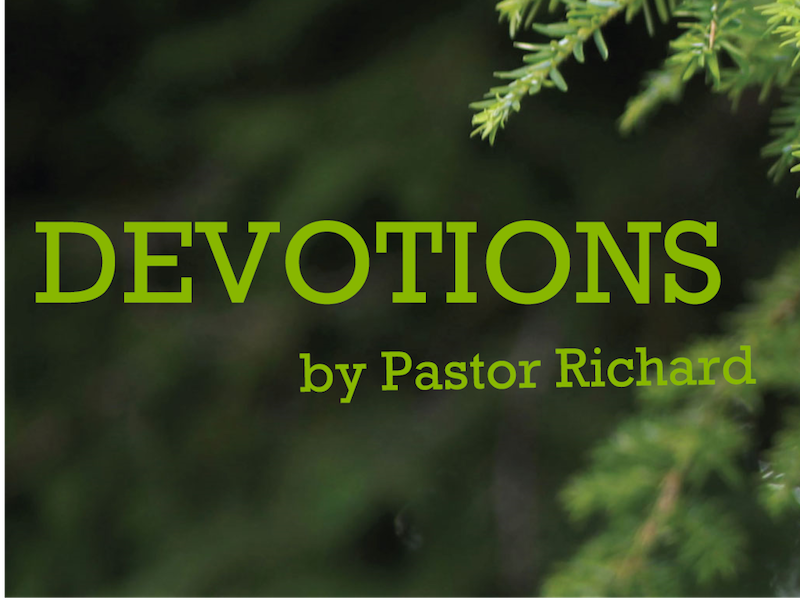 We made it! It is now 2022! After all we have been through these past two years, I am hoping that this year is something special. I am hoping for people to genuinely like each other and look out after one another. I am hoping for a real quick end to all this covid stuff. I am hoping to get in shape, to eat and be more healthy. I hope to be a better husband, dad, and even brother. I hope we can go on a real vacation this year. I hope for great things to happen in the youth and children's ministries at church. I hope lives are changed for the better!! I hope, I hope, I hope!
I am hoping for a lot, right? Well as I see it, I figure most of my hopes would be good hopes, things that God would think are good things, so everything is going to go my way this year… maybe, or maybe not. I think in order to make it an excellent year that two things need to happen.
First of all, I have to make sure that God is in the middle of it all. We are all great at making new resolutions that we try to stick to, but usually give up way too early, and that is why we seem to make the same ones over and over again. So, if we put God in the middle of them we will definitely stand a better chance at accomplishing them. He actually wants to be in the middle of your life and all of your decisions, whether you know it or not!
Secondly, I believe we actually have to try and participate in bringing about the changes and the hopes we have for a better future. It seems like we hope for a lot, then we just sit around waiting for God to deliver, not doing anything to participate with God, just expecting God to do all the work. Christianity is not "a sideline let's watch and see kind of thing," but it is more like get up and participate kind of thing."
God has given us minds to be creative. We have hearts that need to love and to give. We have resources that we can share. We even have the ability to be disciplined enough to be sowers of hope that in turn always brings us more hope and joy than we actually expect. We just have to act and move on those things we want to happen in our lives. I honestly believe that we have the potential to make this 2022 so incredible for ourselves and our community, all we have to do is put God in the middle and get to work ourselves!
Happy New Year!!