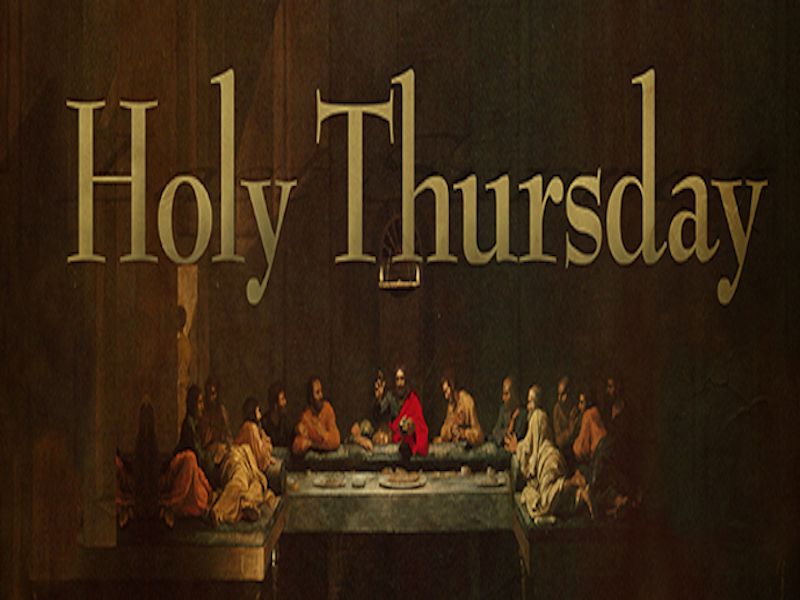 Holy Thursday Service April 6th 6:30 p.m.
We invite you to come worship with us as we remember and reflect on the "Last Seven Words" of Christ.  Forgiveness, Salvation, Relationship, Abandonment, Distress, Triumph and Reunion
Holy Thursday is the beginning of the most sacred days of the liturgical calendar: The Lord's Supper, the Lord's Passion, and the Resurrection of the Lord. 
Holy Thursday provides us a perfect opportunity to reflect upon the spiritual meaning of Jesus' Holy Sacrifice. Our faith teaches us that as the Body of Christ, we are all unified in this beautiful mystery of our faith:  Christ has Died, Christ is Risen, Christ will come again.