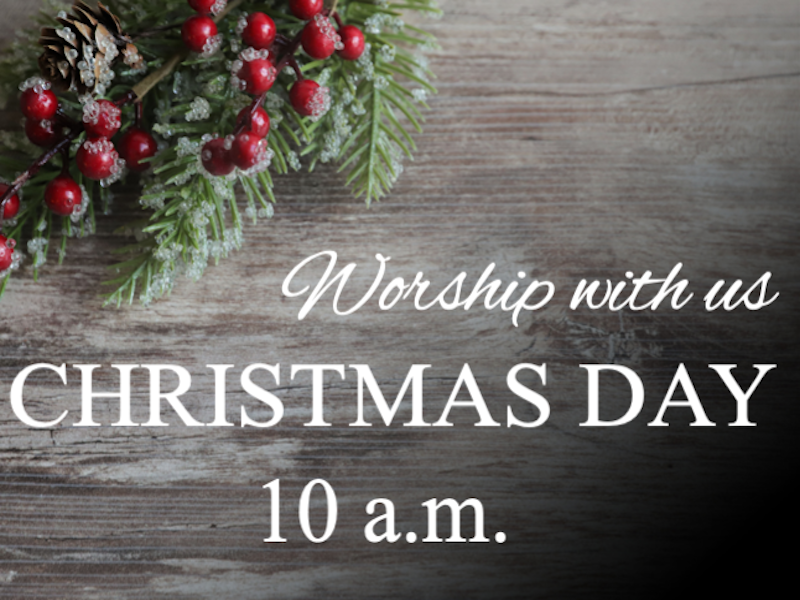 Christmas Day & New Years day
Christmas day falls on Sunday this year, this happen every five to seven years. Christmas on Sunday offers a unique opportunity for the church to gather in the merriment of Christmas morning, contrasting the soft lights and quieter joy of Christmas Eve.
Join us on Sunday, December 25th at 10 am as we, as a community of faith, celebrate the birth of our Savior Jesus Christ
New Years Day Worship will be at 10 am  January 1.  Start the new year with a focus on Jesus.