Joy, Devotion by Pastor Richard
December 15, 2021

-

December 21, 2021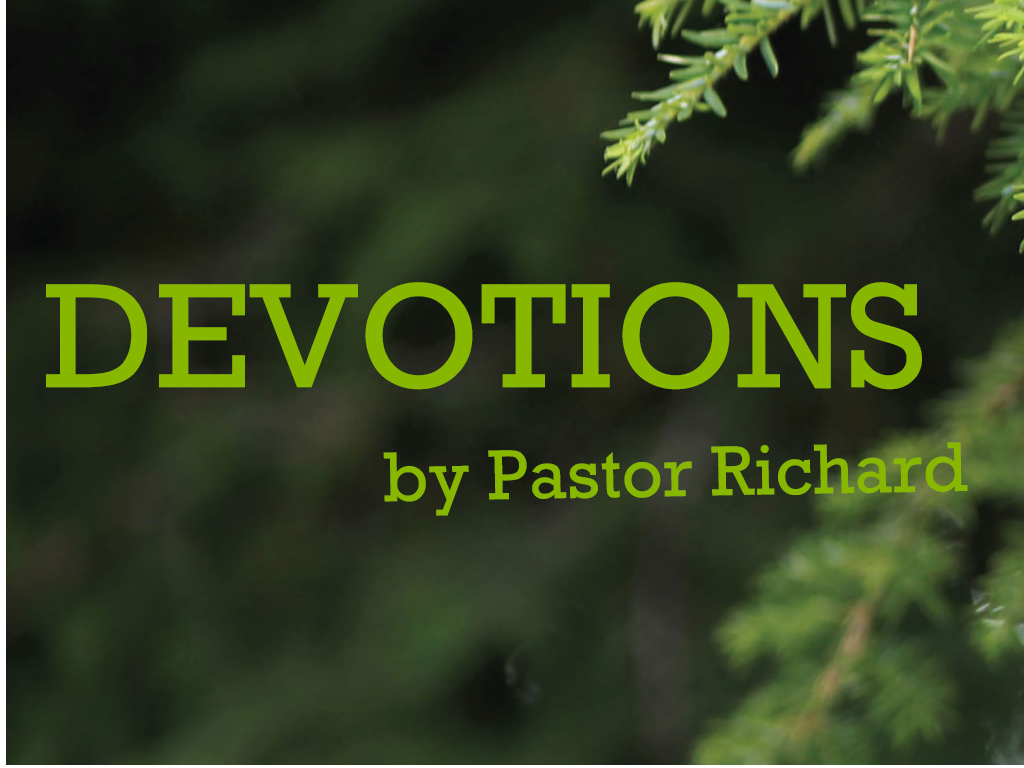 What brings you great joy? Stop and think for a minute, do not just take the first answer that pops into your head. Think about what really brings you the greatest joy? Is it an action that you do for someone? Is it an action someone does for you? Is it something you witness from time to time out in the world? Is it something material like a car, house, or some object? Maybe your great joy resides in a memory of someone no longer alive. I just want you to seriously think about what brings you the greatest joy. A lot of things make me happy, but only a few bring me "great joy." My "great joy" is most likely different from your great joy.
Now think about the shepherd story in Luke 2, and notice verse 10: " but the angel reassured them. "Don't be afraid!" he said. "I bring you good news that will bring great joy to all people." (NLT). The angels are telling those poor, smelly and afraid shepherds that God is in the process of doing something incredible! Someone is coming, someone that will bring us all, not just joy, but great joy! And not just to those shepherds but a joy for the whole world forever!
During this Advent and Christmas seasons, life gets tougher for some reason. We all pile on tons of other things and events on top of our regular responsibilities. We also sometimes dwell on those that are no longer with us or cannot be with us during these times of special gatherings. There are even those out there that suffer from loneliness and depression more at this time of year than the rest of the year. They witness families getting together and they have no family. It can be an incredibly tough time of year for so many. So where can we find that great joy that Luke talks about?
Let us rediscover that joy by heading back to the manger scene two thousand years ago. Let us join that walk with the shepherds to discover God's precious gift of joy. Maybe we need to run to Bethlehem as I imagine some of the shepherds are doing! I cannot see them taking their time getting to the manger, after all they were serenaded by God's heavenly host, and told by God to go and see the miracle that is the baby Jesus! That gift is the gift that changes the direction of humanity. It is a gift of a love we cannot even begin to imagine in the midst of our brokenness. It is a gift that if we let it, can bring us the greatest joy that will change our very nature and lead us down paths God truly intended for us to travel in this life. It is a gift that allows us to move even through our own pain, loss, and distractions to a point of great joy and celebration.
Go! Take a peek into that manger and see the greatest source of joy for the whole world, for all time!
Much Joy!
Pastor Richard
Related Events