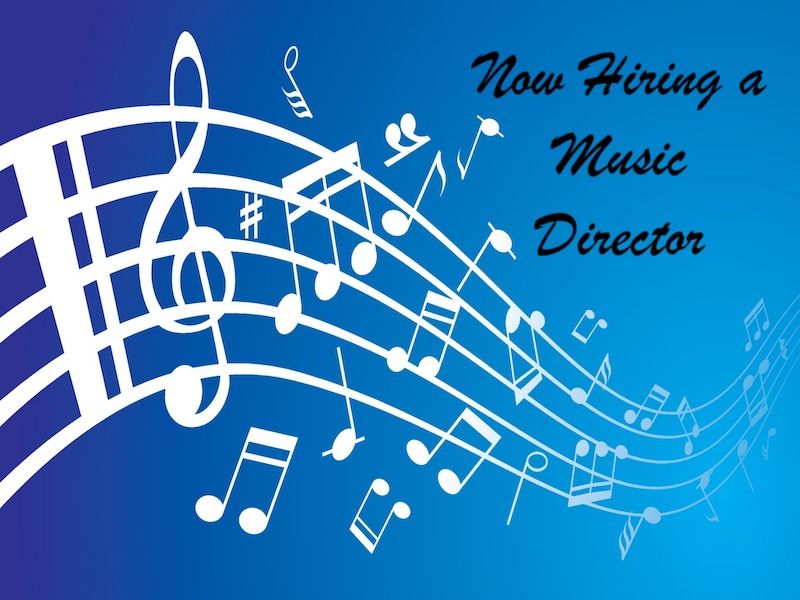 Job Opening – Director of Music Ministry
Attached is the Job Description for the Harrisburg United Methodist Director of Music Ministry.
Director of Music Ministry
Harrisburg United Methodist Church
$22,000 – $25,000 a year
– Part-time
POSITION DESCRIPTION
Title: Director of Music Ministry
Job Type: Part-time
Work Hours: Estimate 20-25 hours/week
Salary: $22,000 – $25,000 annually
POSITION SUMMARY: As the Director of Music Ministry, you'll lead the ministry of music throughout the life of the church, including using the congregation's musical gifts (at any age) to aid in worship, leading the congregation to minister to each other through music, and encouraging the fellowship of individuals and groups who share an appreciation of music. Music serves as a catalyst for spiritual growth as we seek to connect with people in need of a relationship with Jesus Chris.
RESPONSIBILITIES:
Plan, organize, and lead the ministry of music:
Assist in planning congregational services of the church and selecting music.
Lead the choir and Praise Team in worship services and cultivate their musical gifts.
Serve as a leader in the worship services directing the congregational singing, choir, and other phases of worship.
Organize and oversee all choral, handbell, chime, and musical group activities for all ages.
Select, along with representatives as appropriate, paid or volunteer staff workers needed for choral and Praise Team music, such as pianist, organist, guitarist, keyboard, and other musical needs.
Supervise paid and volunteer staff as needed.
Encourage and lead the development of additional choral and/or instrumental groups within the congregation, especially those involving middle and high school youth.
Encourage and recruit members of the congregation of all ages to offer their musical gifts in the service of Christ.
Lead the choir to present occasional larger choral works (e.g., Christmas and Easter cantatas).
Administer the music ministry program effectively.
Attend staff and program meetings, when needed, to provide guidance and assist in planning to ensure a high-quality music ministry program.
Prepare an annual music budget reflecting the needs of the entire music program.
Administrate the budget once it is approved.
Ensure all worship materials regarding the music ministry are complete and accurate.
Assist in selecting and providing appropriate music for weddings, funerals, special projects, and other church-related activities.
Evaluate, select, and purchase or secure choral music for worship services representing various styles, including classical, traditional, gospel/spiritual, and contemporary. Follow all copywriting rules.
Monitor the condition and routine maintenance of the church's musical instruments. Make recommendations regarding their upkeep.
BENEFITS:
One week of paid vacation.
Job Type: Part-time
Pay: $22,000.00 – $25,000.00 per year
Work Location: In person
Interested persons email resumes to Administration@harrisburgumc.org