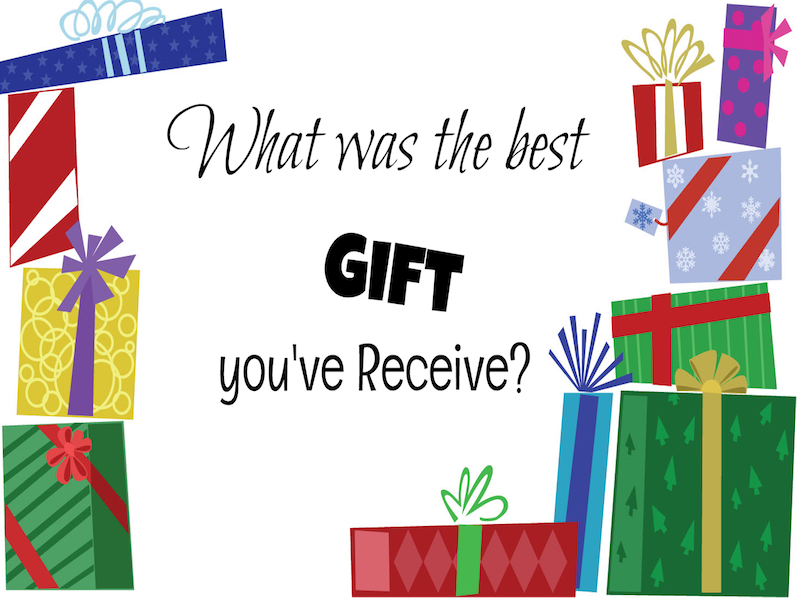 What was the best Gift you've received?
What was the best gift you received this past Christmas? Was it an expensive present? Was it something that was very thoughtful from a friend who knows you well? A great friend of mine gave me two cozies that had the logo of one of my favorite hockey teams and I use them every chance I get! Maybe your best gift was a little more intangible, like a note from a loved one or maybe you were able to spend time with family you have not seen in a while. For me it was great spending time with my step brother and his family that we do not get to see very often.
Gifts come in all shapes, sizes and varieties. They can be acts of love and kindness. They can be unexpected presents and presence. Sometimes the greatest gifts are just gifts of your time. Gifts are great, they are meant to build up another person. Gifts tell us we mean something to someone else. They are so important, and they do not always have to be stuff.
Do you realize that God gives us gifts? Sure, He gives us the air we breathe, sunshine, and yes even snowy wintery weather that allows us to take a break! He meets our needs and gives us the greatest gift of all, His Son Jesus! Yes, God is a very generous giver, and we can learn so much by recognizing and thanking God for all His precious gifts.
There is even more. God gives special gifts to all who believe in Him, we call them spiritual gifts. These gifts are special in the fact that their whole purpose for us to use and build up God's Kingdom. In other words, these gifts He gives us allows and equips us to help each other participate fully in living out God's call in our lives. I know of two friends whose gift is generosity and they are such a blessing to so many people. Our pastors' have gifts they use every Sunday morning. I have gifts that help me to work with children and teenagers.
You also have gifts and they are incredibly important. We are starting several groups in the church that are focusing on discovering and using your spiritual gifts. I would love to see you begin to explore or deepen that part of your walk with Christ. When we as a body begin to use our gifts, incredible things happen! We are given the opportunity to accomplish things for God that we have not even dreamed of yet. Even if you are not a part of our congregation, there are lots of resources out there that can help you begin to see those gifts God has given to you and wants you to use to shine for Him!
Next week I will tell a story of someone who had a gift and was very practiced at using it.